To address charitable and philanthropic needs across Mahoning and Trumbull Counties, the Community Foundation of the Mahoning Valley (CFMV) was started in 1999. Since that time, the CFMV has developed partnerships with more than 140 individuals, families, businesses and non-profits that have created charitable funds to benefit the Mahoning Valley.
The CFMV aims to fulfill its mission to be a leader and advocate for strategic philanthropy, partnering with donors to anchor a permanent and growing endowment and making investments in the Mahoning Valley that improve the quality of life for all residents.
To meet donors' charitable goals, the Community Foundation offers a variety of funds that are flexible. Funds can be established by an individual or couple, a family, a business or any other group of people with shared charitable interests.
The Mayhew family is one such family that chose the CFMV to create a donor-advised fund. To continue their father Rev. Fred Mayhew's legacy of service in the local community, the Mayhew family officially established the Mayhew Family Foundation, a component fund of the Community Foundation.
Mayhew passed away on April 4, 2020, at the age of 78.
The Mayhew Family Foundation
In 1984, Rev. Fred Mayhew founded Trinity Fellowship Church – a nondenominational church in Boardman, Ohio. He was deeply passionate about serving others in the local community and his priority was connecting with people and being part of their lives.
According to his daughter Ellie Platt, Mayhew had a saying that his family still uses today, "Find a need and fill it." This mantra will be the guiding principle of the Mayhew Family Foundation fund.
Though the Mayhew family is still working to identify their funding priorities, they will likely center around education and filling unmet community needs.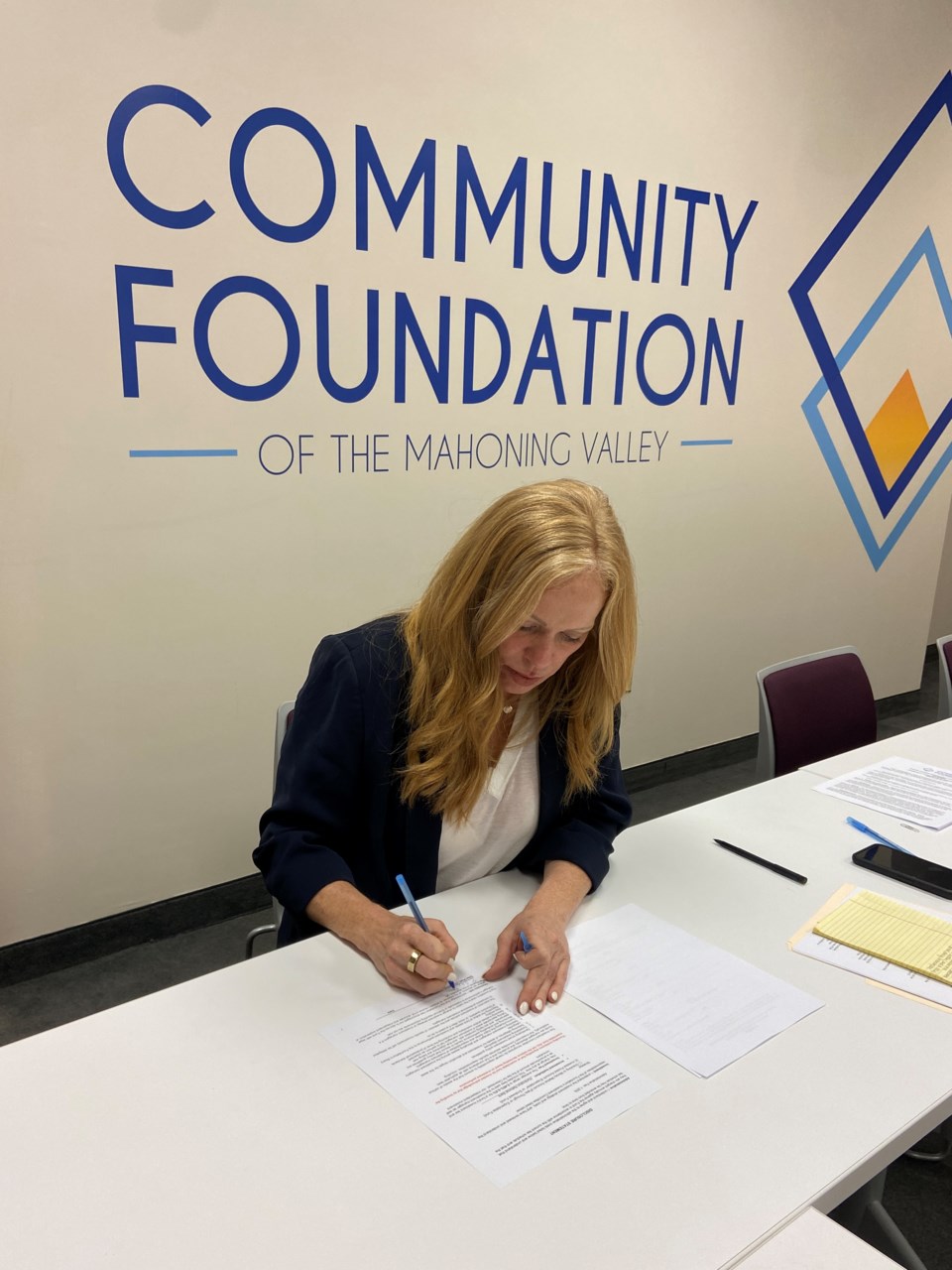 Why CFMV?
Platt says, "We chose to work with the CFMV because they made creating a fund accessible and easy without the large upfront investment required by most banks. They also manage a lot of the details that we may not have the time or the expertise to deal with."
Donor-advised funds
The donor-advised fund is one of the most versatile fund-types where the donor retains the privilege of advising the Foundation on what grants will be made from the fund.
The Community Foundation is an important local resource for those looking to accomplish their unique philanthropic goals. By pooling assets, the Foundation can offer funds under its umbrella with access to advanced investment options with much lower investment management fees. As well, professional staff oversee and support donors' fund activity and philanthropic goals.
The Mayhew Family Foundation is just one example of the Foundation's component funds and exemplifies the way a donor-advised fund can help a family embrace philanthropy without the costly and extensive time commitment of setting up a private foundation
For more information, please contact the CFMV by calling 330-743-5555, emailing: info@cfmv.org or visiting the Foundation's website.